It's been a long haul but the good news is that things are opening back up from lockdown in the East Neuk, St Andrews and beyond all the time! This is in line with the phases prescribed by the Scottish Government, which are different from those in other parts of the UK.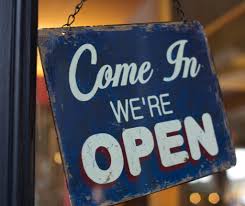 Most shops have now re-opened, with social distancing rules in place and sometimes a queue outside. Wearing a facecovering in shops will become mandatory by law from 10th July 2020.
Here is what we've found out so far about other places which are open – we'll keep updating this as things change. Please remember hand washing and social distancing:
Places to Visit which are now open
Cambo Estate gardens and shop and takeaway from cafe.
Kellie Castle gardens (National Trust for Scotland).
Falkland Palace gardens (National Trust for Scotland).
Craigtoun Country Park, by St Andrews (except rides).
Cairnie Fruit Farm outdoor kids funyard (booking system) and fruit picking.
Muddy Boots outdoor kids play and outdoor cafe tables (booking system).
The Scottish Deer Centre is likely to open soon. The St Andrews Aquarium will open 15th July. The St Andrews Botanic Gardens are TBC. Other more indoor attractions like the Scottish Fisheries Museum, Golf Museum, St Andrews Museum and V&A Dundee may reopen from 15 July, perhaps with booking systems.
Eating  – places which are now open
The Cheesy Toast Shack – Kingsbarns Beach (cash only) and East Sands, St Andrews
The Crail Harbour Gallery – outdoor seating, takeaway and shop.
Various chippies in Anstuther, the Tailend and Cromars in St Andrews – all takeaway only
East Pier Smokehouse, St Monans – outdoor seating and takeaway (Wed-Sun 12-3, 5-7.30, tel 01333 405030 or 07432 279815 to book a time slot).
The Dory Bistro, Pittenweem – takeaway
The Adamson and Next Door, South Street, St Andrews – takeaway
Little Italy, St Andrews – takeaway
Jigger Inn, Old Course hotel – burgers etc – 12-6pm Wednesday to Sunday
Various other places in St Andrews for takeaway e.g. Starbucks, Pret, Dominos Pizza, Jahangir Curry House, Chinese and Thai takeaways.
Many restaurants and cafes are likely to reopen around 15th July for sitting in. The Cellar in Anstruther (fine-dining) is reopening 17th July. The Old Course Hotel reopens 1st August.
Drinking – places which are open
Brewdog St Andrews, South Street – open for takeaway and off licence (including mini kegs!).
The Golf Hotel Crail – beer garden.
The Ship Inn Elie – beer garden.
The Saint, St Andrews, South Street – beer garden (book ahead) from 10th July.
If you find anything we should add to this page please let us know!